RESTAURANT PROFESSIONALS, you undoubtedly know the importance of presentation and attention to detail that your client will retain, and who makes the difference? A good table obviously involves quality dishes, but also cutlery, crockery and table linens that meet the expectations of your customers.

To make your table attractive, Laguiole Attitude has created a special restaurant and professional offer. With professional quality cutlery, signed Laguiole, you choose the diversity that adapts to all styles: "trendy, traditional, colorful, terroir or modern". Laguiole Attitude also offers kitchen utensils for professionals such as Laguiole kitchen knives.
Contact us at this address : p.joly@laguiole-attitude.com 
Engrave the name of your restaurant  

Our cutlery for professionals
For a more colorful atmosphere, opt for our French-made ivory range available in several colors.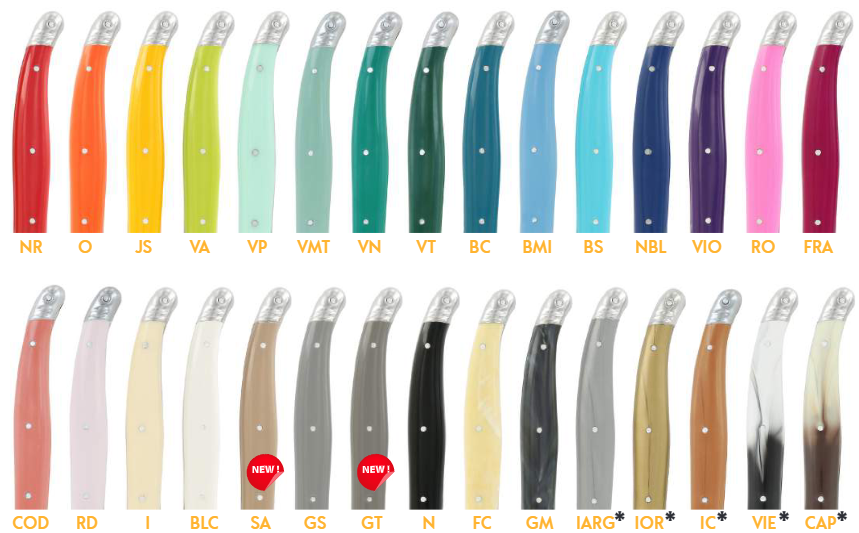 Professional kitchen knives
Equip yourself with our Laguiole knives to obtain quality, durability, reliability.
We offer kitchen knives with a traditional steel blade. Also choose your handle for the design side: ABS, Backélite, stainless steel, colored….
Table knives
Appreciate our steak knives, their sharpness will delight meat lovers.
We also offer a range of "prime rib" knives, ideal for optimum cutting.
We offer smooth, toothed or micro-toothed table knife blades.
Develop your turnover, make your customers happy by offering a Laguiole product
Reward your employees, or give them a gift they will remember.
To strengthen your brand image, we suggest you engrave our products with your company logo or the name of your employees.
1/ Offers for professionals, personalized corporate gifts
To get a quote, contact us at this address: p.joly@laguioleattitude.com 
They trust us ...

For more information, contact us 
Soy una empresa Soy un restaurante Soy una empresa
Desarrolle sus ventas, complazca a sus clientes ofreciéndoles un producto Laguiole
Recompensa a tus empleados o dales un regalo que recordarán.
Para fortalecer su imagen de marca, le sugerimos que grabe nuestros productos con el logotipo de su empresa o el nombre de sus empleados.
1/ Ofertas para profesionales, regalos de empresa personalizados
Para obtener una cotización, contáctenos en esta dirección: p.joly@laguiole-attitude.com
Confían en nosotros ...

Soy un restaurante

PROFESIONALES DE RESTAURADORES, sin duda conocen la importancia de la presentación y atención al detalle que retendrá su cliente, y ¿quién marca la diferencia? Una buena mesa implica evidentemente platos de calidad, pero también cubiertos, vajilla y mantelería que responda a las expectativas de sus clientes.

Para hacer atractiva su mesa, Laguiole Attitude ha creado una oferta especial de restaurante y profesional. Con la cubertería de calidad profesional, firmada Laguiole, eliges la diversidad que se adapta a todos los estilos: "trendy, tradicional, colorida, terruño o moderna". Laguiole Attitude también ofrece utensilios de cocina para profesionales como los cuchillos de cocina Laguiole.
Contáctenos en esta dirección: p.joly@laguiole-attitude.com 
Grabe el nombre de su restaurante  

Nuestra cubertería para profesionales
Para una atmósfera más colorida, opte por nuestra gama de marfil de fabricación francesa disponible en varios colores.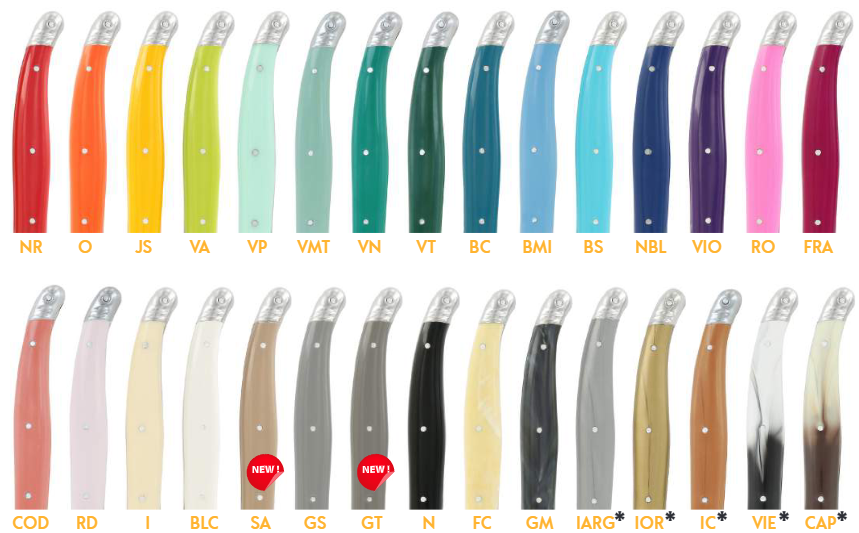 Cuchillos de cocina profesionales
Equípate con nuestros cuchillos Laguiole para obtener calidad, durabilidad, confiabilidad.
Ofrecemos cuchillos de cocina con hoja de acero tradicional. Elige también tu tirador por el lado del diseño: ABS, Backélite, acero inoxidable, coloreado….
Cuchillos de mesa 
Aprecie nuestros cuchillos para carne, su nitidez hará las delicias de los amantes de la carne.
También ofrecemos una gama de cuchillos "prime rib", ideales para un corte óptimo.
Ofrecemos hojas de cuchillo de mesa lisas, dentadas o microdentadas.