How to choose your French-made artisanal Laguiole knife - Lifetime warranty!



What are the differences, the essential qualities to choose a Collection, Character, Nature or Damascus knife?

1 / THE ORIGIN
Our artisan knives are made in France. Their optimum quality allows us to offer you a lifetime guarantee.

2 / AESTHETICS-FINISH
At first glance, we appreciate the delicacy of the steels, the hand carving of the guilloché steels and the springs.


Details of blades, and guilloche springs.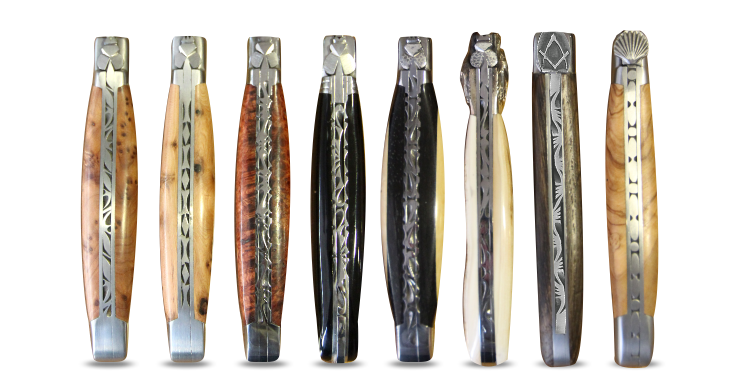 A rare degree of finish! They are meticulously worked by hand by our master cutlers, to obtain a perfect balance and excellent. Each knife is a unique model.

3 / YOUR GUARANTEES

Lifetime Guarantee: Our optimum quality allows us to guarantee our Collection, Caractère, Damascus, etc., knives for life.
Numbered certificate of authenticity
Diplomas of our craftsman cutler: the label "Living Heritage Compan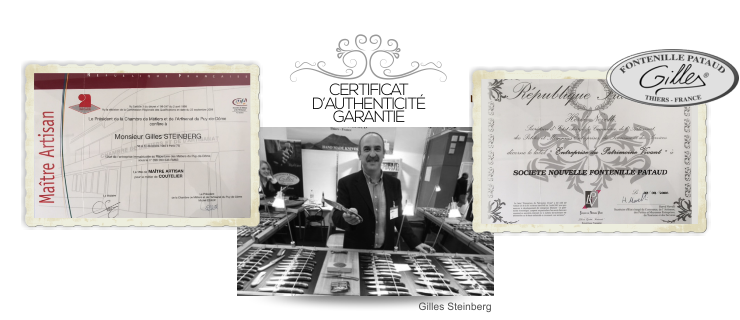 Do you want a new Trend knife, with a designer or refined line? Our design models "Sellier or Nomad" will please you.