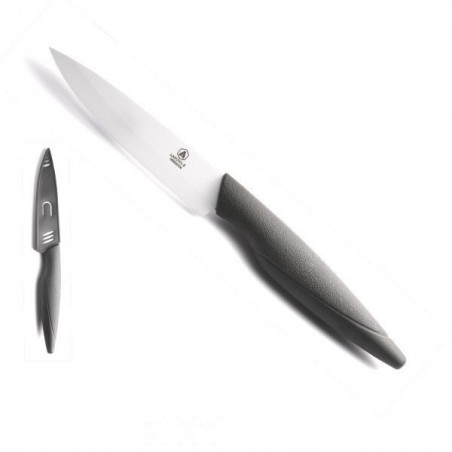  
Laguiole Steak ceramic knife 21cm
The Laguiole Steak ceramic knife for unrivalled sharpness in terms of both quality and durability.
GROUNDBREAKING!
For you, Laguiole has created the groundbreaking knife...with maximum benefitsLaguiole     
White ceramic blade  
Anticorrosion - antirust - antimagnetic - anti-allergen
designed to withstand the acidity of certain foods
does not give your food any smell or taste
non-slip ergonomic handle light and easy to use cuts like a "razor"
lg 21cm   
Quality: Laguiole, an iconic symbol of French knife-making tradition, combines high-quality production with unique expertise, drawing on cutting-edge technologies. PROFESSIONNAL SHARPENING: doesn't sharp Security case (children)    
Laguiole knife: Its blade gives you a guarantee of optimum cutting quality and unrivalled durability.
Data sheet
type products

Kitchen knife

Couleur du manche

noir

Handle material

ABS