RESTAURANT PROFESSIONALS, you undoubtedly know the importance of presentation and attention to detail that your client will retain, and who makes the difference? A good table obviously involves quality dishes, but also cutlery, crockery and table linens that meet the expectations of your customers.

To make your table attractive, Laguiole Attitude has created a special restaurant and professional offer. With professional quality cutlery, signed Laguiole, you choose the diversity that adapts to all styles: "trendy, traditional, colorful, terroir or modern". Laguiole Attitude also offers kitchen utensils for professionals such as Laguiole kitchen knives.
Contact us at this address : 
p.joly@laguiole-attitude.com 
Engrave the name of your restaurant  

Our cutlery for professionals
For a more colorful atmosphere, opt for our French-made ivory range available in several colors.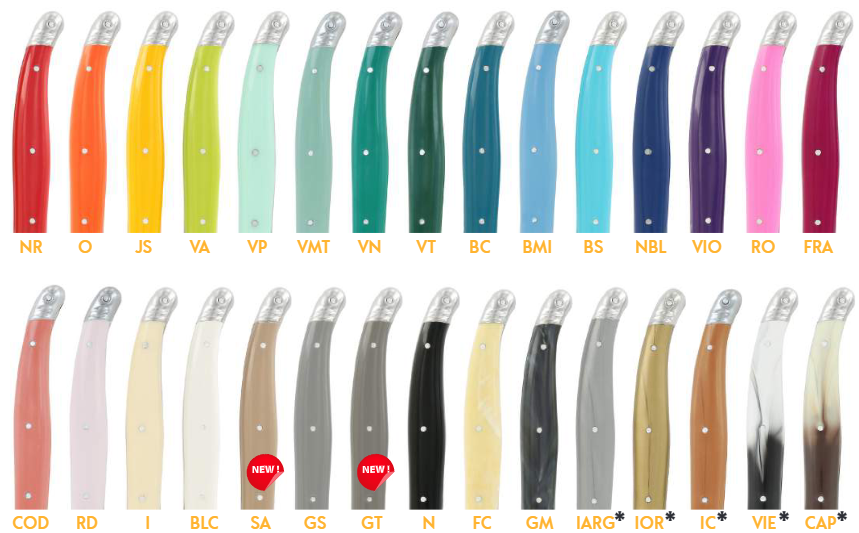 Professional kitchen knives
Equip yourself with our Laguiole knives to obtain quality, durability, reliability.
We offer kitchen knives with a traditional steel blade. Also choose your handle for the design side: ABS, Backélite, stainless steel, colored….
Table knives
Appreciate our steak knives, their sharpness will delight meat lovers.
We also offer a range of "prime rib" knives, ideal for optimum cutting.
We offer smooth, toothed or micro-toothed table knife blades.